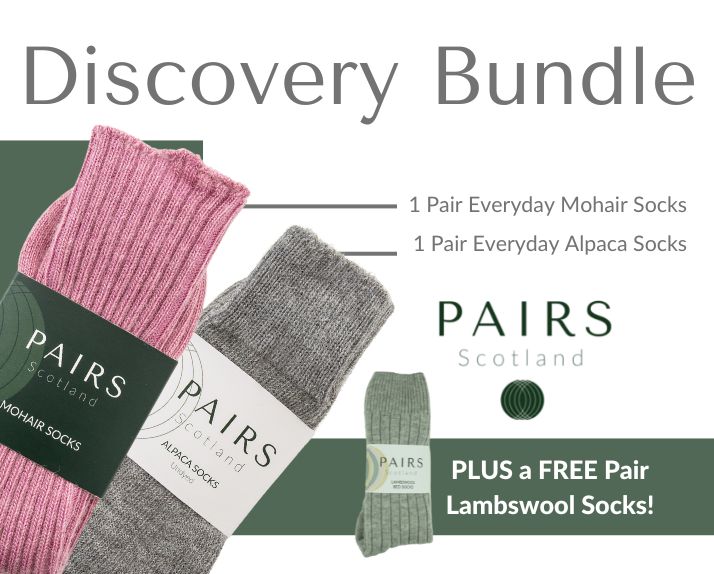 Quick view

Choose Your Alpaca Socks

Regular price

Sale price

$20.00
Quick view

Choose Your Mohair Socks

Regular price

Sale price

$20.00
Quick view

Grey Lambswool Bed Sock

Regular price

$23.00

Sale price

$19.00
⭐⭐⭐⭐⭐ Rated 4.9/5.0 by 500+ Happy Feet
Get your FREE pair of of lambswool bedsocks worth £18 | 1 Per Customer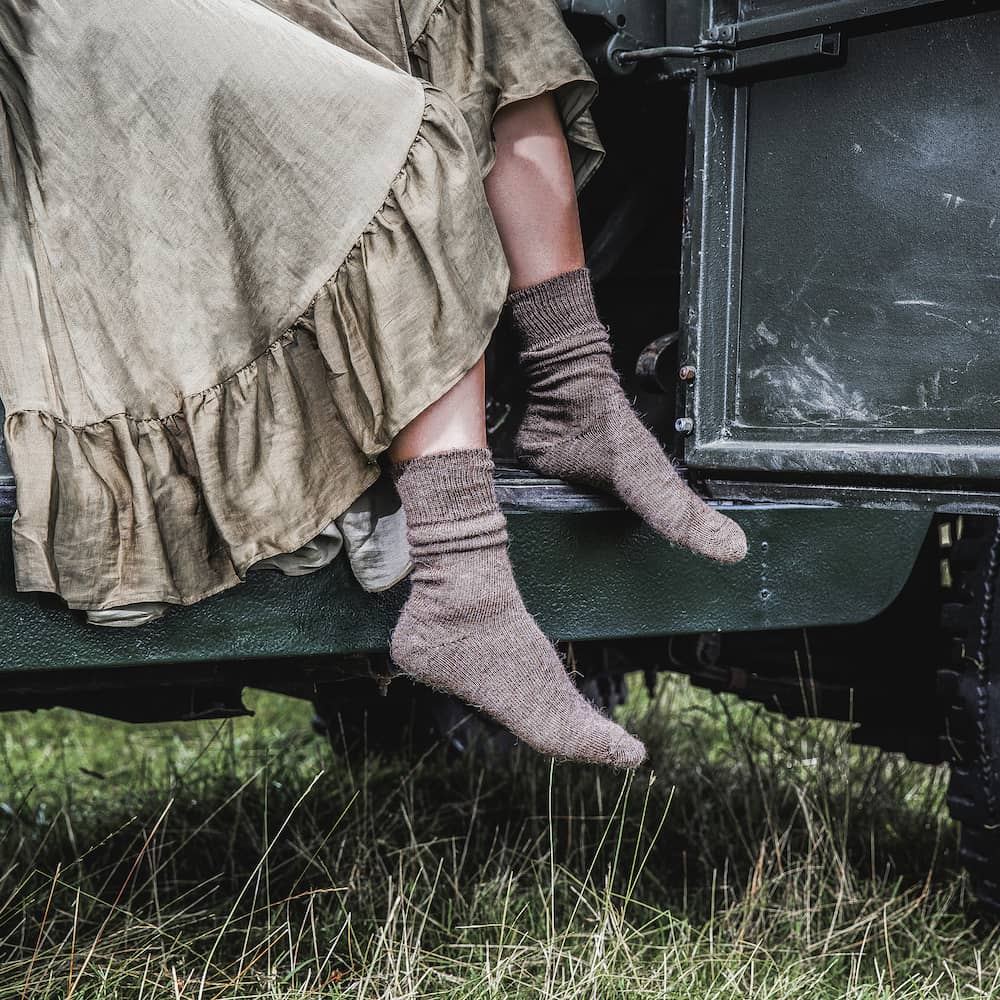 Alpaca Socks For Softness & Warmth
✔️ Sumptuously soft 
✔️ Audaciously thick and cosy
✔️ Breathable, hypoallergenic fibres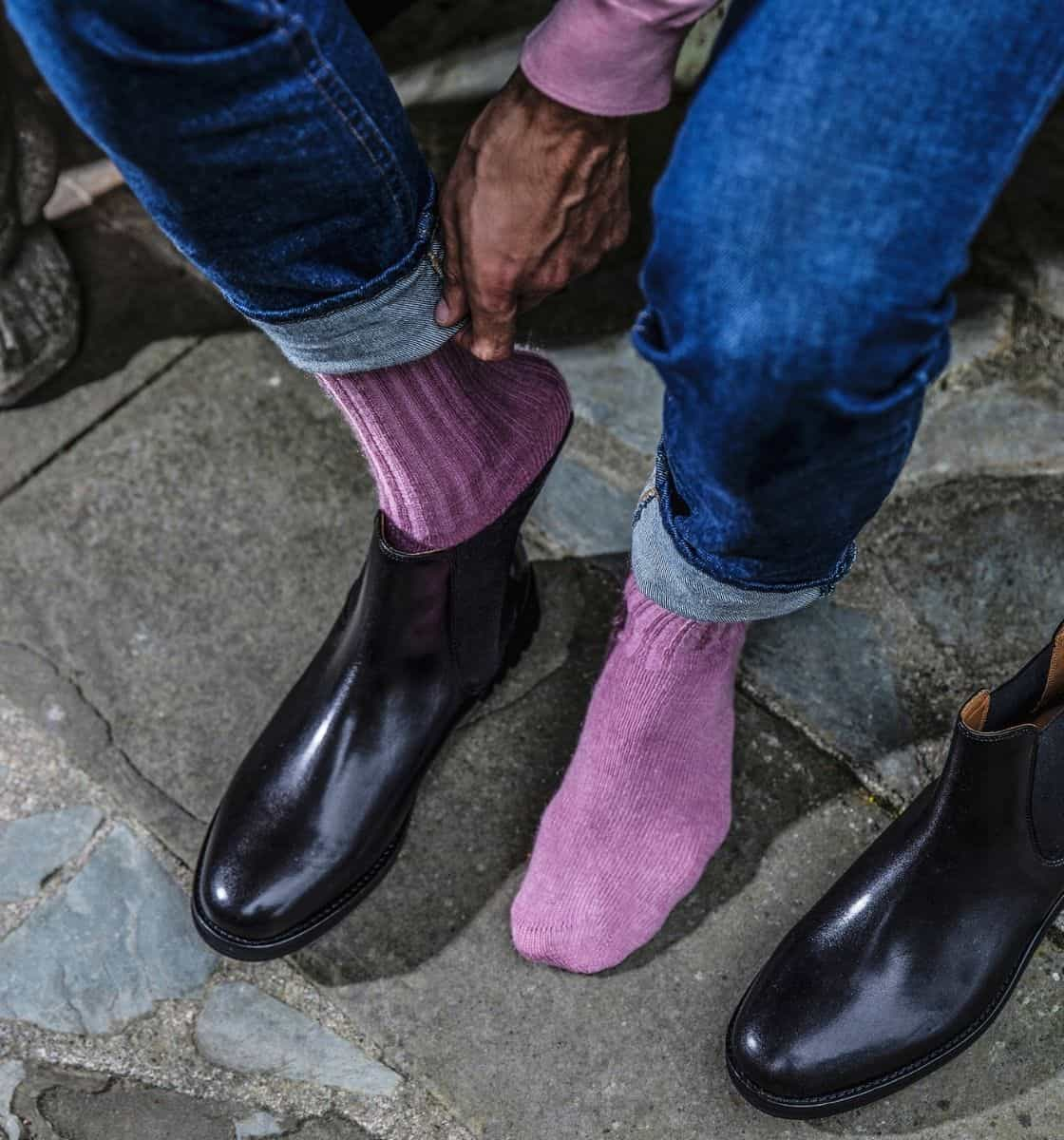 Mohair Socks For Comfort & Resilience
✔️ Ultra soft for comfort at home
✔️ Diamond strength fibres that last a lifetime
✔️ Tough enough for any adventure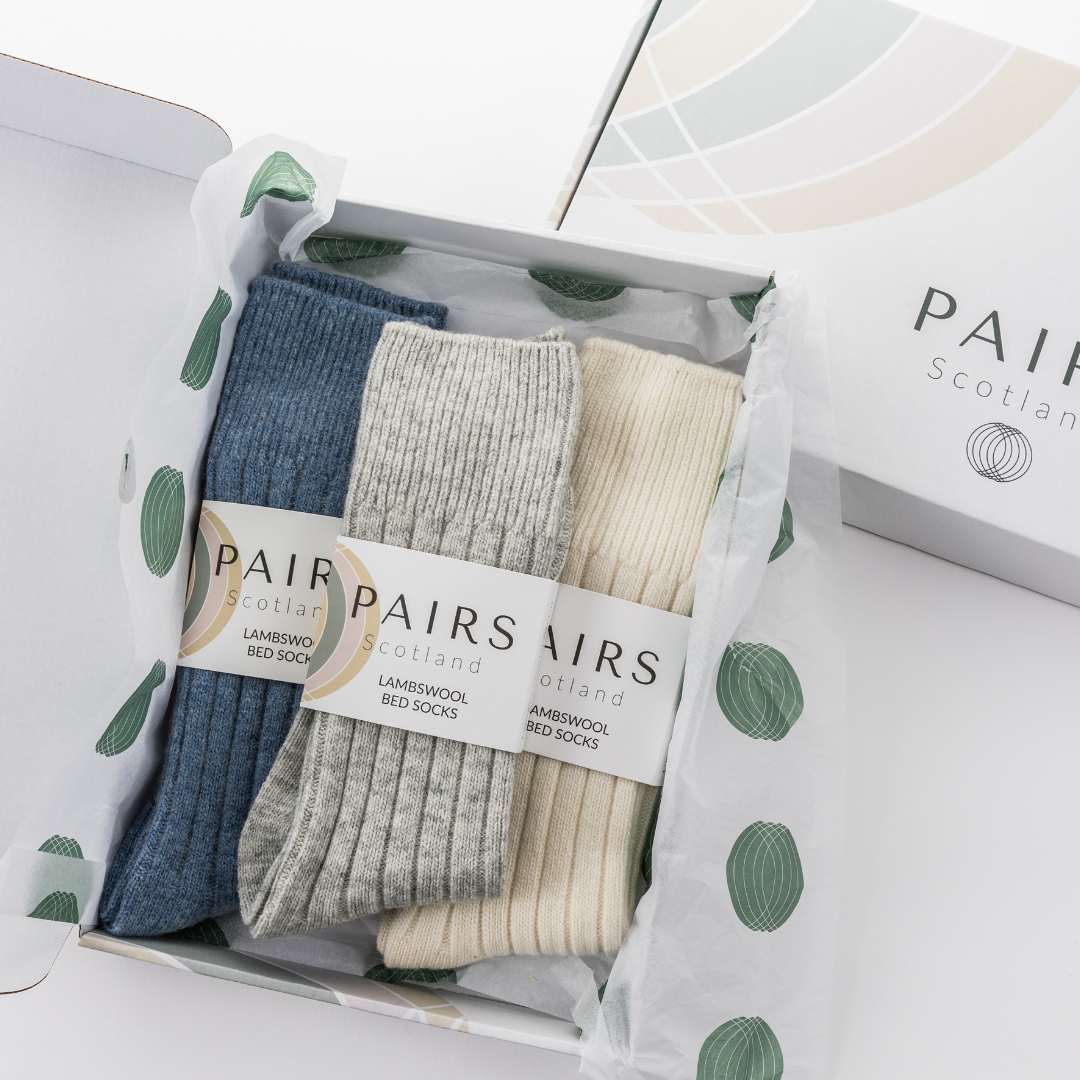 Free Lambswool Socks
The perfect companion to your loungewear wardrobe.

These lambswool bed socks are silky soft and lusciously warm. They are loose-fitting and can be worn slouched or pulled up to bit above the calf.

Perfect as sleep socks or sofa socks.
Wear in place of slippers or sneak them into your wellies for extra cosy toes on a winter's walk.
One size fits all.
FAQs
What are the benefits of alpaca socks?

Alpacas are bred at great altitudes in the Peruvian highlands. They have to cope with temperatures ranging from -20℃ to 30+℃ in a day alone. The alpaca wool is very light weight and yet they hold high insulating properties. The socks are durable but incredibly soft, which makes for very comfortable feet. The fibres allow for breathability and moisture absorption from the skin. 

What are the benefits of mohair socks?

Mohair wool is known as the 'diamond fibre' which means it is ultra strong. The socks are soft, but looked after well they will last for years. The angora goats, from which we obtain mohair wool, have to withstand extreme temperatures in their native South Africa climate and so mohair will keep your feet warm in winter and cool in summer. Mohair also has antibacterial properties which means the socks can be worn for several days without washing them and they don't smell. 

What size should I go for?

Our sizing table is shown below, and is applicable for men's and women's socks. The sizing is however quite flexible, so if you are at the top end of a size, the size above is likely to still fit you and you may choose to size up. 
Do you ship worldwide?

Use this text to answer questions in as much detail as possible for your customers.
Frequently asked question

Use this text to answer questions in as much detail as possible for your customers.