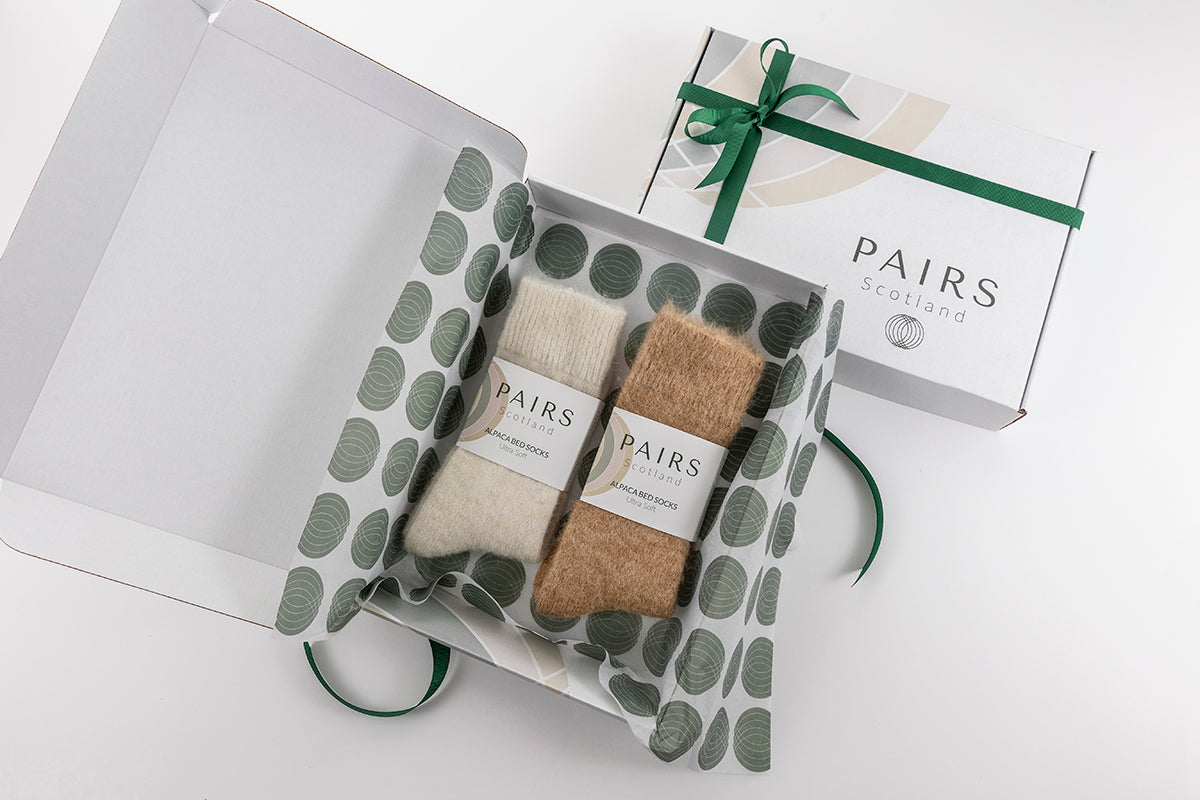 Ultra Soft Collection
Our softest socks yet:
Designed in the softness of alpaca fibres for the ultimate in warmth and softness and spun in a handsome colour palette these ultra soft socks will be a joy for your feet.
For gentle days:
Super gentle on your feet. The ultimate in luxury loungewear.
Pure indulgence:
You won't want to wear anything else!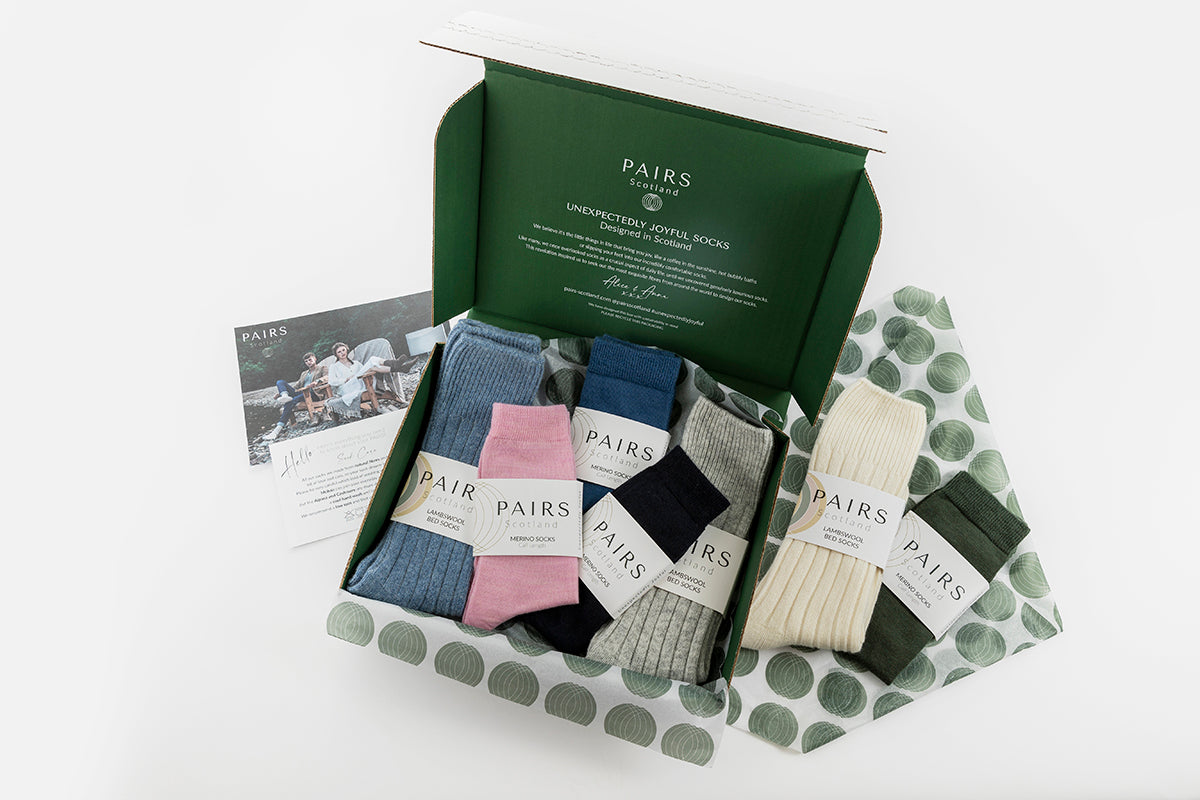 Our Signature Box
Your collection of PAIRS socks is beautifully packaged in our signature box and tissue paper.


All our packaging is recyclable.


Care instructions are included in a separate card to keep safe near your washing machine.


Don't settle for ordinary socks or a mediocre shopping experience, instead join the ranks of our delighted customers and experience the luxury of our socks.
FAQ's
I have permanently cold feet. Will these help me?

We use natural fibres as the hero yarn in our socks. The properties of which are very clever in regulating the temperature of our feet. These alpaca socks are incredibly warm and cosy and can be warn in place of slippers or in boots out and about as well.
I hate having clammy feet. Are these the answer?

So do we! We want everyone to have comfortable feet and to experience how unexpectedly joyful it is to wear proper socks.

All our socks are carefully designed and blended with natural fibres to allow your feet to breathe and regulate their temperature whatever the weather and activity.
Will these alpaca socks make my feet smell?

A natural fibrr sock, such as this, are breathable and moisture-wicking, which can help prevent odor. However, proper care such as washing and airing out can also help keep your socks fresh.
Are natural fibre socks more eco-friendly?

Natural fiber socks are biodegradable and typically have a lower environmental impact than synthetic options.