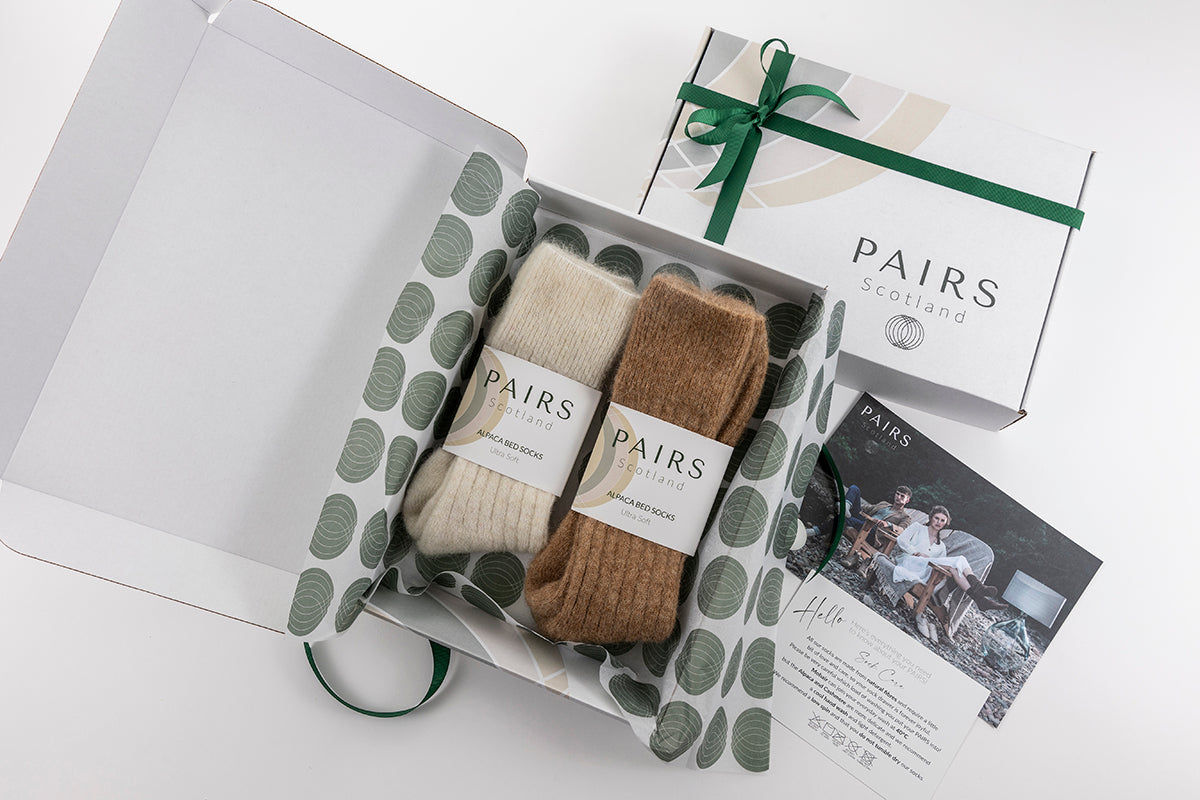 Our Gift Boxes
Your gift of PAIRS socks is beautifully packaged in our gift box and tissue paper.


All our packaging is recyclable.

Care instructions are included in a separate card to keep safe near your washing machine.


Don't settle for ordinary socks or a mediocre shopping experience, instead join the ranks of our delighted customers and experience the luxury of our socks.
FAQ's
How will my package be sent?

We use yodel to dispatch all our packages on a 48 hour service.
What size shall I go for?

Most women are a size small (4-7 UK) but some are medium (8-10 UK). Most men are a medium (8-10 UK) but some are a large (11-13)
Can I write a gift card?

Yes - when you select your product, there is an option to include a gift note.
Are natural fibre socks more eco-friendly?

Natural fiber socks are biodegradable and typically have a lower environmental impact than synthetic options.